Are you looking for the most effective teeth replacement options to rebuild an incomplete smile? At the office of Carlee A. Reiler DDS, we offer several methods to help you reestablish your smile. Whether you require a bridge, dental implants, or
Pearland dentures
, our experienced dentist will assess your condition and design a personalized treatment plan that reestablishes the appearance and functionality of a complete set of teeth. We make use of the latest technology and techniques for the benefit of our patients and are committed to delivering the highest quality care. New patients are always welcome to our state-of-the-art facility and we look forward to becoming your trusted dental care provider.
Pearland Dentures
At the office of Carlee A. Reiler DDS, you can be confident you will receive the individualized attention you deserve. We understand that dealing with missing teeth can be very stressful, so our compassionate staff will do everything possible to make you feel at ease. Our experienced dental team will conduct a thorough examination of your mouth and the surrounding anatomy to determine if you are a suitable candidate for
Pearland dentures
. When all the teeth on your upper and/or lower jaw need to be replaced, complete dentures are an effective option. Fabricated from high-grade dental materials, complete dentures are customized to precisely and comfortably sit atop your gums. They are effective at reestablishing a functional bite and are a cosmetically appealing solution for missing teeth. For patients with healthy teeth remaining, partial dentures can be made to replace the multiple missing ones. Anchored in place through the use of clasps that attach to neighboring teeth, partial dentures also restore the look and function of a complete smile.
At the office of Carlee A. Reiler DDS, we have helped scores of patients rebuild their smiles with our
Pearland dentures
and we are confident we can do the same for you. For more information and to schedule an appointment, give us a call today.
10015 Broadway St
Pearland, TX 77584
(713) 581-8098
By Carlee A. Reiler, DDS, PC
September 2, 2018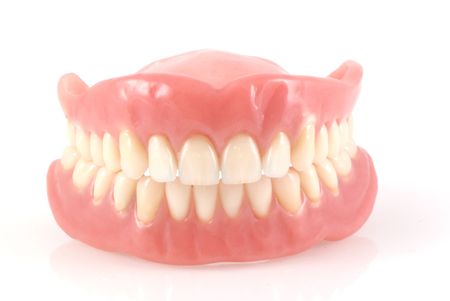 Blog Posts
Follow Us