Making visits to our office both comfortable and stress-free is of the utmost importance to us here at the office of Carlee A. Reiler DDS, PC, our dentist has established a reputation for providing the highest quality of care by keeping pace with the latest developments in dental technology and techniques to better serve the needs of his patients. As a
sedation dentist 77584
, she also offers options in conscious sedation services to help anxious patients feel more at ease during their visit. At the office of Carlee A. Reiler DDS, PC, we offer a comprehensive range of restorative, emergency, orthodontic, implant and cosmetic treatment options, so that patients can benefit from the best that modern dentistry has to offer.
According to recent research, an estimated 15% of US adults avoid seeking out the dental care they require due to fears or misconceptions about their treatment. At our office, we place an emphasis on providing you with the compassionate support you deserve throughout every phase of your oral care experience. From the moment you enter our doors, you can expect to be treated with compassionate and attentive care. Experience has taught us that by keeping an open line of communication about what to expect before, during and after treatment, we can put patients more at ease. Our sedation dentist 77584 can also discuss with you the options we offer in terms of conscious sedation. You can trust that whichever method of sedation is prescribed considers all relevant aspects of your medical history and needs. The dosage and effects of your sedation are always closely monitored with the utmost caution to ensure your safety and overall wellbeing.
To learn more about how our
sedation dentist 77584
can make your procedure more comfortable and stress-free, plan on scheduling an appointment with our dentist. To get started, call our office today!
By Carlee A. Reiler, DDS, PC
March 10, 2019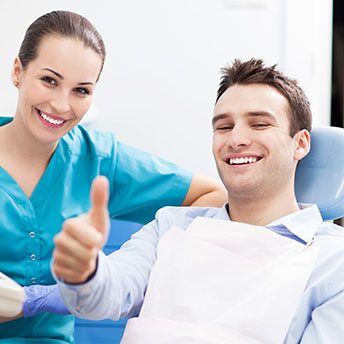 Blog Posts
Follow Us